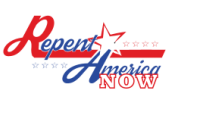 What is Repent America Now?
"Repentance is an affair of the heart"

                                                                                                              Pastor Cruse
​  
Repent America Now Crusade Tent Revials 

Is lead by the Holy Spirit :  The Bible Records Jesus giving the Disciples the Great Commision. This is the last command fiven by Christ before his ascension that :You will receive Power when the Holy Spirit has come upon you, and you will be my witness in Jerusalem and in all Judea and Samaria, and to the end of the earth."This is similar to Matthew 28:18-20 where Jesus tells the disciples of all nations, baptizing then in the name of the Father and of the son of the Holy Spirit, teaching them to observe all that i have commanded you. And behold, I am with you always, to the end of age."

       The Great Commission was not just for the immediate disciples that he was speaking to but it is given to all belivers. Today, the Great Commision is still being fulfilled by  actively seeking the lost in their community, in Outreach activities and by belivers witnessing Jesus Christ to their next door Neighbor. The Great Commsion will not end until the consummation of the kingdom of Heaven. All belivers are commanded to proclaim the Gospel of Jesus Christ and to go into all the World preaching and teaching repentance and the day of the Lord.  Repent America Now is not a ​​ministry.  Repent America Now is a mandate from God .  Acts 2:38  Then Peter said unto them, Repent, and be baptized every one of you in the name of Jesus Christ for the remission of sins, and ye shall receive the gift of the Holy Ghost. The Disciples of Christ are commissioned to teach repentance and spread the word of God to everyone that is willing to open their ears and their hearts to receive God's love.  
"Repent for the Kingdom of God is at hand"
Romans 2:4
The Goodness of God leadeth to repentance.
​
II Chronicles 7:14
- If my people, which are called by my name, shall humble themselves, and pray, and seek my face, and turn from their wicked ways; then will I hear from heaven, and will forgive their sin, and will heal their land.
 A Fountain of Life Christian Ministry INC.
​____________________________________________________________________________________________________________________________________

"​​The message of repentance is not judgemental it is informative for those that believe"
Pastor Cruse


7944 Fake Ave, Door 56 Wonderland, NYC 12347

+92452 241564 +92452 458564